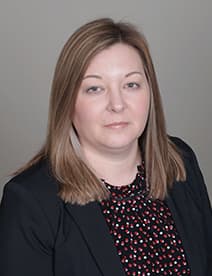 Amanda is a seasoned auditor with over 15 years of experience in the energy and utility sectors. She joined Revenew with a strong track record, having previously managed joint interest and contract compliance audits for 20 years. While overseeing five auditors at Chesapeake Energy, Amanda and her team recovered approximately $10 million annually.
Areas of Expertise
Oil and Gas
Utilities
Contract Compliance
Auditing
Joint Interest Accounting and Audit
Education and Certifications
Master of Business Administration, Finance/Economics/Accounting, Cameron University
Bachelor of Accounting, Cameron University
Fast Facts
Amanda personally recovered $1.7 million on one contract compliance project: Revenew's largest recovery for a single individual.
She has worked on projects in Canada, England, Scotland, Brazil, Australia, Norway, Hong Kong, and France.