There's a lot on the line.
Keep pace or risk leaving your company exposed. But demands can change faster than your ability to respond. And that exposes you to risk. Our compliance masters are next level. With the highly-specialized skills it takes. And the time to wade through a not-so-transparent quagmire of requirements.
Sarbanes Oxley • Consumer Privacy Act • Foreign Corrupt Practices Act • UK Bribery Act • Environmental, Social, and Governance
Get compliant.
You need assurance about when, where, and how to comply. That's why we make it our business to stay on top of today's regulations. Diligently. We assess your risks, requirements, and procedures. But we don't stop there. We have the people, processes, and technology to implement a rock-solid compliance program.
Stay compliant.
When it comes to compliance, surprises are never a good thing. It's also critical to keep a close eye on shifting trends. We stay at the cutting edge of new rule releases, rule amendments… we even monitor proposed rules to be ready for changes down the road. No surprises.
Practice Leader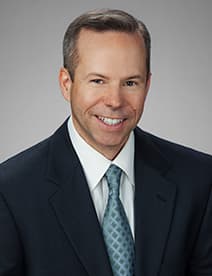 Paul Pettit
Case Study
Our custom California Compliance Privacy program delivered ahead of deadline – and eliminated a massive data request backlog in just 30 days.