Hundreds of thousands of invoices pass through AP departments. Most are processed without error. But not all of them. Whether it's overcharges, duplicate bills due to ERP controls, returned items, or overpayments - the dollars add up. We return those dollars to your budget. Where they belong.
Hard-dollar recoveries begin within 30 days of kick off.
Average time invested by clients is 33 hours over 4 months.
Current and future "problem" suppliers identified.
Zero budgeting required. No recoveries = no fees.
"Insider" information.
Our people have worked as AP managers for large companies like yours. They know their way around a complex AP system – with all of its challenges. And they have a passion for recovering what's yours.
It's about respect.
You respect and value your supplier relationships. So do we. The key to win-win scenarios? Transparency. We open the door to more clearly-defined agreements and well-aligned expectations. For everyone.
Proprietary software with power.
Our gainIQ analytics software performs over 260 tests, with 70 root cause analyses. Greater detection, faster, that helps you gain an advantage.
Minimal impact. Maximum results.
We don't take up a lot of your valuable time to get the job done. You can count on us to perform all of the required tasks. Offsite and with the most minimally-intrusive system out there.
Continuous improvement.
Our reviews also improve performance down the road. We'll work with you to verify that controls are working, provide benchmarks, and create oversight awareness.
Practice Leader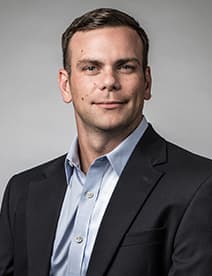 Jody Clement