Our people have been there. And done that.
Our seasoned veterans are a huge differentiator: super smart people who apply decades of know-how to make your entire operation more efficient. And more profitable. Already have qualified people in place? We'll boost their skills with training and best practices to keep them at the top of their game.
Supplier management = risk management.
We take a close look at your suppliers, too. You want to know that their teams are qualified. Certified. Not compromising quality or cutting corners. We give you the assurance that your suppliers have the people, processes, and technology to deliver your projects – on time and on budget.
Need some fine tuning?
Processes and controls always benefit from external reviews. We compare your current practices to those on the cutting edge of efficiency. Conduct root-cause analyses to define processes. Address any control deficiencies. Develop a road map to best practices. And deliver improvements that can be implemented – in real time. Learn more about our Internal Processes and Controls Reviews.
Next is now. Are you ready?
Technology. It's the great enabler: to make smarter decisions and make them faster. But it doesn't stand still, does it? Revenew ensures that the right technology is getting to the people who need it most. That's when a digital upgrade becomes digital transformation. Let's talk about flexible, data-driven advancements that control costs, reduce timelines, and manage suppliers. For today and tomorrow.
Back to business.
When we wrap up an assessment, we typically find room for improvement. Areas where productivity needs a lift. Processes that are undefined. Technology that doesn't align with your processes. In other words, the job's not done yet. This is where we go to work, delivering solutions that get you back on track.
Practice Leader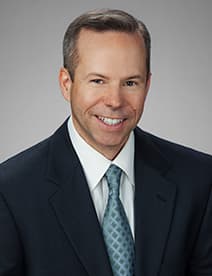 Paul Pettit