Contracts are crucial.
We analyze contracts – line by line. Word by word. The more complex the agreement, the more opportunities for short-pay to occur. Contracts with midstream operators are difficult to administer, and that leaves you vulnerable to errors. We're not satisfied until we've revealed every inconsistency.
Where do we find errors?
Overstated deductions on product net-back pricing. Issues with plant bypass gas. Inaccurate gas analysis (GPM's). Exceeded contract margins caps. Highly-complex allocation processes. Knowing why errors happen is also critical. Lack of support documents, complex spreadsheets, system changes, new business partners… these are just a few reasons why non-compliance occurs.
Not just real-world experience. Your world experience.
Revenew's experts aren't just proficient. They're world class. With hands-on experience working as Upstream Gas Revenue Account Managers. Midstream Gas Accounting Managers. Gas Processing Plant Engineers. They don't just know contracts and your accounting systems – they know your industry.
Practice Leader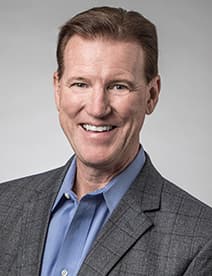 Dave George