You've got enough on your plate.
Our teams are highly skilled and highly motivated. They already know what needs to be done. You won't have to spend time training or monitoring them. A dedicated disaster administrator will work with you – on-site – to develop strategies and get things done. Fast. Our Disaster Response team will arrive within 48 hours of an event.
One disaster can follow another.
Your suppliers and contractors are moving at top speed to take care of you. With that come double shifts, expedited materials, and equipment arriving from multiple locations. It's a recipe for a different kind of disaster: the inability to follow protocols. Our Real-time Review program stays ahead of the invoicing mistakes that are bound to happen. Why recover costs after the crisis has passed when we can contain those costs? Before they even happen. Learn more about our Real-time Review program.
It's personal.
We never forget that your employees may have experienced their own losses. Time off can be essential. With our short-term Staff Augmentation support, you're covered while they take time needed to manage personal matters.
Practice Leader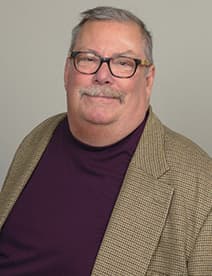 Rick Eichmann
Case Study
We reduced a company's contractor invoices by $272.9 million after a storm.