Is your cat strategy as robust as you'd like?
Let's find out. Our team's mastery of contract compliance and supplier payment review provides a time-tested skill set to analyze your cat strategy. Using a credible third party has its advantages. Consider us your neutral, fresh eyes. Free of internal influencers or bias. We'll custom-build a highly-effective strategy with transparency and clarity.
Sourcing initiatives: More power to procurement!
Sure, spend reduction is going to be our primary goal. But Revenew delivers much more: Reduced supplier risk. Better data and internal reporting. Higher contract compliance. Improved supplier relationships. And no question about it – these all translate to a boost in productivity.
Again, the key is the experience of our team. Their track record with contracts and supplier payment reviews gives them an edge that other firms can't even come close to. We'll contribute as an advisor to your team or design a playbook on a particular category. And we excel at running strat sourcing events – laser-focused on a specific category or group of suppliers.
Practice Leader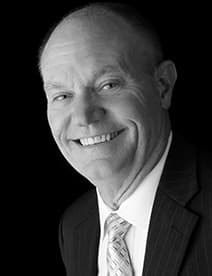 Frank Henry
Case Study
See how we achieved an 85%-15% PO/non-PO spend for our midstream energy client.
You don't have to go it alone.
Your people are a valuable resource – one that can be spread thin at times. We save your team time and energy as we whip your procurement challenges into shape. With a third-party perspective that gives you a solid assurance of neutrality. And when we build stronger category strategy and sourcing initiatives, it's inevitable: your supply chain management gets stronger too.