Contract compliance was Revenew's focus when we began 24 years ago, and it remains our bedrock to this day. It's our superpower.
Line-item analysis.
Contract compliance is a highly-specialized discipline, and no place for shortcuts. Without a line-item analysis of contracts, invoices, payment transactions, and POs, errors are tough to pin down. We run more than 140 tests and analyze contracts line-by-line. The extra work is worth the results.
It takes an army.
Most firms send a single auditor to review your contracts. Revenew deploys a "special forces" team: account manager, due diligence expert, planner, IT, senior planner/quality control, project manager, and settlement expert. On site. If you're launching a major initiative like a facility upgrade or new construction, we can assign a team member to support you – full time, on site, over the life of the project.
Practice Leader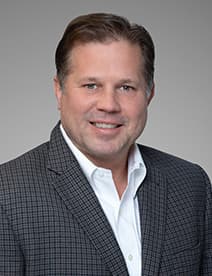 David Anderton
Case Study
In just one year, our Contract Compliance team recovered over $2.5 million for a power generation client.
Finishing the job.
Our work doesn't end with contract reviews. Revenew can assist with negotiations and provide follow-up support. Improve contract terms. Eliminate inaccuracies from your future billings. And help implement cost reduction objectives.
The whole package.
Our specialization runs deep. We reduce risk and raise transparency through contract language review, contract administration, and contract lifecycle management. We'll work with you to create stronger templates that yield stronger results down the road. Learn more about our Contract Administration services.
Contingency vs. fee-based: your choice.
You have the freedom to choose what works best for you. Each compensation model has its advantages, but the outcome will be the same: reduced exposure to financial and legal risk.