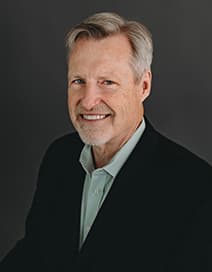 The 35 years of corporate audit experience that Bill brings to Revnew's clients is impressive. It includes roles at El Paso Corporation, Jefferson Wells, KPMG, Valero Energy, and PG&E. On the consulting side, he has served in audit management at Jefferson Wells and Grant Thornton.
Areas of Expertise
Contract Compliance
Sarbanes-Oxley
Business Risk
Accounting Principles and Practices
Corporate and Field Accounting
Education and Certifications
Bachelor of Business Administration, Alma College
Certified Public Accountant (inactive)
Certified Internal Auditor (inactive)
Fast Facts
Bill taught Conviser-Duffy CPA Review courses for four years.
He has worked on projects in Canada, Brazil, Germany, Australia, Ghana, Uzbekistan, and Venezuela.