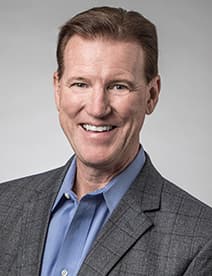 As Revenew's co-founder, Dave developed the recovery audit business model that remains the foundation of our business to this day. The ultimate multi-tasker, he manages select key accounts and serves as lead on high-profile contract compliance reviews. Dave also mentors our audit trainees, immersing them in our culture of integrity and excellence.
Areas of Expertise
Contract Compliance
Auditing
Negotiation
Education and Certifications
MBA, Loyola University, New Orleans
Bachelor's Degree, Accounting, Bloomburg University
Fast Facts
Dave is a 42-year veteran of the energy industry.
He spent 19 years working for Shell Oil, where he launched their first cost recovery audit service.
He has worked on projects in Egypt, Yemen, Argentina, Kazakhstan, Canada, Mexico, and Peru.