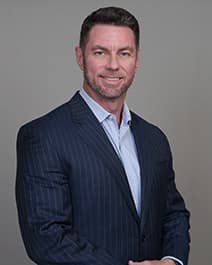 Dennis is a proven leader who has spent over 25 years delivering substantial results in internal audit, accounting, financial operations, controls, and procurement activities for a diverse set of industries and companies. His financial and operational solutions deliver cost savings/recovery, process and controls improvement, operational efficiency, and supplier/contracts management best practices.
Areas of Expertise
Cost Control and Recovery
Internal Controls
Internal Audit
Sarbanes-Oxley
Capital Projects
Education and Certifications
Bachelor of Business Administration, Accounting, Texas A&M University
Fast Facts
Dennis' work on disaster-related real-time invoice review programs has yielded over $310 million in cost savings and issue resolutions.
While serving as a financial operations director, he managed a team of 30 for AP, AR, new merchant onboarding, royalty payments, and branding revenue and reporting. He managed department growth through three acquisitions and redesigned processes to accommodate transaction growth of 400%.