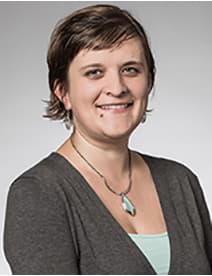 Elezina's career began in trust administration banking at JP Morgan Chase.  Throughout her 15-year tenure at Revenew, she's worn many different hats and assumed our Controller role in recent years.  Additionally, she gained experience working in the entertainment, energy, and utilities industries.
Areas of Expertise
Education and Certifications
MBA, Accounting and Finance, University of Houston
BS, Economics, University of Houston
Fast Facts
Elezina is proficient in Bosnian.
She worked in education as a teacher for six years.