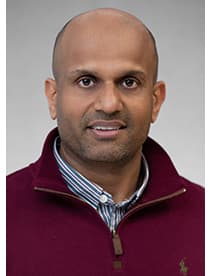 With 25+ years of experience managing and developing technology solutions, Gopan has led development teams across the globe. His leadership roles have benefited large corporations as well as small and mid-sized businesses. His areas of specialty include project management, software development architecture, data analytics, data visualization, business intelligence, database architecture, database development, and ERP systems.
Areas of Expertise
Software Applications
Data Analytics
Education and Certifications
Master's Degree, Computer Applications, B.M.S. College of Engineering
Fast Facts
Gopan is responsible for developing one of the earliest online corporate travel booking systems.
He has worked on projects in North America, Europe, and Asia.