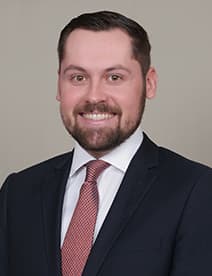 Jack has focused his entire career on sales and use tax consulting. He has a high level of knowledge in manufacturing, insurance, financial services, technology, and retail industries. His tax projects have been based in Texas, Wisconsin, Colorado, Georgia, Iowa, Illinois, Nebraska, Kentucky, New York, New Jersey, Connecticut, Florida, Alabama, Utah, North Carolina, and more.
Areas of Expertise
Education and Certifications
Bachelor of Business Administration, Finance, Texas A&M University
Fast Facts
Jack has achieved 100% approval rates on many refund claims he's submitted.
He has identified potential refunds exceeding 75% of some clients' total tax spends.