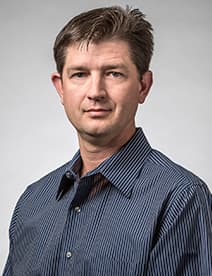 Prior to joining Revenew, Jason led his own consulting company where he gained experience with both corporate and government entities. Previously, he served as lead technical/client support for an international news corporation, working with news agencies from six continents and over 100 countries. His skills span technical analysis, technical and operational database/data warehouse applications, decision support, document management, e-commerce, business continuity, data security, and collaboration. A background which includes not only IT, but management, marketing, and accounting enables Jason's unique understanding of applications from both business and IT perspectives.
Areas of Expertise
Infrastructure, Systems, and Databases
Data Security and Confidentiality
Systems Reliability and Optimization
Crisis Management
Education and Certifications
Bachelor of Business Administration, Management Information Systems, Texas Tech University
Certificates from Microsoft and Cisco
Fast Facts
Jason has served on panels and roundtables on systems security and redundancy.
He contributed to a project that identified over $12 million in annual savings for a major entertainment client.
He has reduced average downtime from 4.2% to .03% for individual clients, with a 99.99999% system uptime percentage.