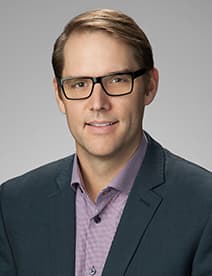 Jeff brings 20 years of operations and supply chain experience to Revenew's clients. Leading by example, he fosters a work environment that puts our clients – and their objectives – first. His deep knowledge of the corporate world was formed over 10+ years at Conoco Phillips, where he served in supply chain management as a category management leader and operations and capital procurement leader. Jeff also led the formation of Conoco Phillips' first Canadian supply chain organization.
Areas of Expertise
Risk Management
Operational Excellence
Innovation/Transformation
Strategic Direction
Education and Certifications
MBA, University of Calgary
Fast Facts
As field operations superintendent, Jeff successfully led a remote oil sands capital project with a $500MM+ annual budget. This project involved over 10,000 workers at a remote location, all requiring accommodations and meals.
His implementation of a category management function resulted in a 12% savings over two years, with additional improvements to supplier risk management.
He has worked on projects in the Alaska North Slope, Canada, Norway, Australia, Indonesia, Qatar, and China.