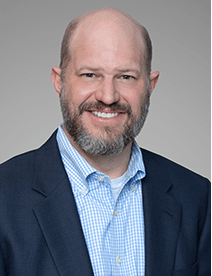 Jeff has been expertly managing Revenew's Contract Compliance due diligence program for 12 years. His responsibilities include reviewing all new supplier contracts and assisting in the audit selection process. Jeff has been licensed to practice law in Texas since 2006 and takes the lead on any legal matters for us as well. His practice at law firms specializing in insurance defense, workers' compensation, and maritime litigation yielded valuable experience that Jeff brings to our clients every day.
Areas of Expertise
Contract Compliance
Legal
Commercial Property Tax
Education and Certifications
Bachelor of Arts, Managerial Studies, Rice University
J.D., Law, South Texas College of Law Houston
Fast Facts
Jeff was a commercial property tax market analyst for three years with focus on industrial, retail, office, and apartment markets.
As project lead, he managed a team of 30 quality control reviewers working on the defense of multiple lawsuits involving the Deepwater Horizon incident in 2010.