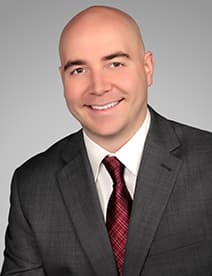 Jerad has over 15 years of experience working with Fortune 500 companies in a range of cost recovery services and supply chain initiatives including procurement, strategic sourcing, and working capital management. One of his P2P optimization projects consisted of end-to-end process review/mapping, leading practice solution design, and a P2P data analytics package which delivered cost recovery opportunities of $1.3 million. Jerad has a proven track record of solving complex challenges and delivering bottom-line results.
Areas of Expertise
Contract Compliance
Accounts Payable Optimization
Cost Recovery
Data Analysis
Education and Certifications
Bachelor of Business Administration, Accounting Major
Certified Supply Chain Professional - American Production and Inventory Control Society
Certified Accounts Payable Professional - Institute of Financial Operations
Fast Facts
Jerad's work on a vendor contract compliance review for a global pharmaceutical company resulted in findings of $103 million in noncompliant billings. 
He has worked on projects in the U.S. and Canada.