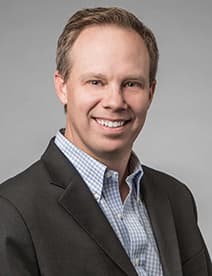 Kris has played a powerful role in driving Revenew's growth and strategic direction since 2007. Through his guidance, that growth has only enhanced our client experience. He's a strong believer in hands-on client relations and takes personal responsibility for every one of our accounts. Kris is a champion of the unique corporate culture we've created – one grounded in ethics, morals, and principles. His "servant leadership" style of management inspires our employees to excel and achieve unmatched results for Revenew's clients.
Areas of Expertise
Client Relations
Leadership
Education and Certifications
MBA, University of Houston
Law Degree (JD), South Texas College of Law
Fast Facts
Under Kris' leadership, Revenew has received over 20 prestigious awards, including Houston's Top Workplaces, Best Places to Work, and Healthiest Employers.
Kris is helping to build a better world by serving on the boards of Family Houston and West University Baptist Church.
Key Clients
Exxon Mobil, Occidental Petroleum, Croxson Design