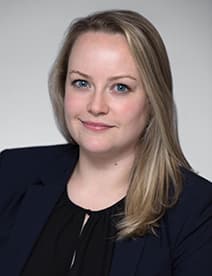 Loren is a skilled auditor with 10 years of experience. Prior to joining Revenew, she held several positions at Apple, most recently overseeing inventory discrepancies, SAP order reconciliation, and Genius Team workload management.  Her work with international clients spans the retail, hospitality, oil and gas, energy, non-profit, public school system, health and hospital system, communications, and construction industries.
Areas of Expertise
Supplier Payment Review
Accounting
Education and Certifications
Bachelor of Arts, University of Saint Thomas
Fast Facts
Loren has worked on projects in Australia, UK, Canada, Israel, Brazil, and China.
She is proficient in SAP, Oracle, PeopleSoft, Passport, and Workday.