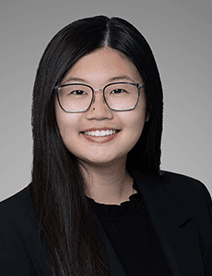 Mindy began her journey with Revenew as an intern during her last year of college. Upon graduation, she secured her spot on the team as a Project Coordinator in July 2023. In this dual role, she supports our Audit Planning division as well as our Business Development team.
Education and Certifications
Bachelor of Science, Global Hospitality Leadership, University of Houston
Fast Facts
Mindy supported 13 clients as an intern.
The average turnaround time for data entry projects is 8.5 days.
The average turnaround time for pulling invoices/contracts/PH reports is 1.8 days.
She can engage in conversational Mandarin Chinese.