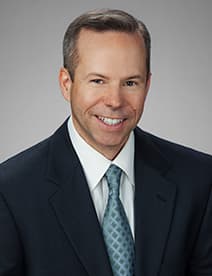 For over 30 years, Paul has managed successful audit/consulting projects for clients across a broad range of industries: energy, utilities, chemicals, healthcare, higher education, transportation, hospitality, and retail. He leads Revenew's Performance Improvement practice and oversees projects for clients seeking cost recovery, cost containment, and performance improvement with their vendors, suppliers, and contractors as well as within their operations. His past work includes a project management role at KBR, where he specialized in technical services for quality management, project engineering, noise control engineering, process systems engineering, environmental engineering, and engineering design. Paul's multi-year international projects ranged from less than $10 million to over $1 billion in scope.
Areas of Expertise
Real-time Compliance Reviews
Contract Administration
Organizational Design, Best Practices, and Implementation 
Purchase Sale, JV, and O&M Agreements
Disputes/Claims and Investigations
Construction
Education and Certifications
MBA, University of Houston - Clear Lake
Master of Science, Environmental Management, University of Houston - Clear Lake
Bachelor of Science, Engineering Technology, University of Houston
Certified Internal Auditor
Certified in Risk Management Assurance
Certified Professional Environmental, Health, and Safety Auditor (Environmental Management System - ISO 14000 Plus, Responsible Care)
Certified Construction Auditor
Construction Controls Professional
Project Management Professional
Fast Facts
Paul has worked with Fortune 500 clients for over 32 years.
He's currently supporting a life extension program and major component replacement project with over 65 team members for six nuclear units.
He has worked on projects in Algeria, Nigeria, Batam, Chad, France, Malaysia, Indonesia, Singapore, Venezuela, Qatar, Saudi Arabia, Abu Dhabi, Kuwait, UAE, Canada, Mexico, South Africa, Trinidad, China, South Korea, and Virgin Islands.