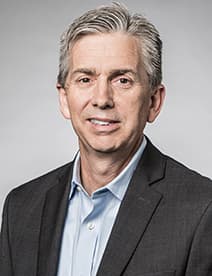 Randy brings 31 years of corporate experience in audit, accounting, project management, and supply/distribution. As chief audit executive for a Fortune 500 company, he focused on value-added activities for the company's domestic and international businesses. He has fostered audit efficiencies through data analytics strategies for investigations, compliance auditing, operational auditing, vendor auditing, invoice compliance, and post-acquisition reviews. Randy is skilled at leading organizational changes and adapting staffing models/strategies to accommodate changing business models – as well as mitigating the risks that result from growth and business segment spin-offs.
Areas of Expertise
Accounting
Fraud Assessment and Investigations
Internal Audit
Vendor Audit
Vendor Risk Analysis
Oil and Gas
Construction Project Controls
Education and Certifications
Bachelor of Science, Accounting, Eastern Illinois University
CPA (inactive)
Certified Fraud Examiner
Fast Facts
Initially our client at Marathon, Randy was so impressed with Revenew that he came to work for us.
He managed a $3.9 billion project, designing the project's control environment and developing the team for executing controls. Peak contractor manpower was 7,500 personnel for a 5-month period.
He has worked on projects in Scotland, England, Poland, Ireland, Kazakhstan, Australia, Libya, Canada, Korea, Ghana, Equatorial Guinea, Mexico, Kurdistan, and Norway.