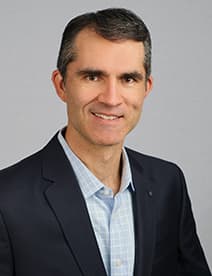 Richard is Revenew's premier tax specialist, with more than 25 years of Fortune 1000 experience in sales, state, and local tax recovery. His deep understanding of the tax consulting/auditing industry was built upon multiple positions as controller with oversight of large accounting departments. What makes Richard unique is his past work as tax auditor for the Utah State Tax Commission – a role that yielded insights he leverages to maximize savings for our clients.
Areas of Expertise
Sales Tax
Fuel Tax
Property Tax
Education and Certifications
Master's Degree, Accounting, Utah State University
Bachelor of Science, Accounting, Brigham Young University
CPA, Utah since 1998
Fast Facts
Richard owned a tax consulting business – Sales Tax Experts – for 20 years.
He gained insider knowledge working as a tax auditor for the Utah State Tax Commission.