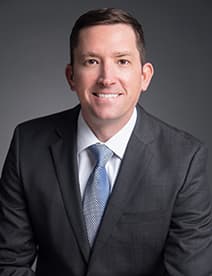 Ryan is an accomplished Fortune 200 executive with over 20 years of railroad, industrial products, supply chain, financial, and professional services expertise. His strengths include leading/building talent, developing strong client relationships, and driving positive financial results. 17 years spent in leadership roles with Union Pacific and CSX provided Ryan with a unique perspective of the entire supply chain and a deep understanding of our clients' industries, their challenges, and their goals.
Areas of Expertise
Transportation & Logistics
Industrial & Forest Products Manufacturing
Supply Chain
Rail Industry
Education and Certifications
Bachelor of Science in Contemporary Media and Journalism, University of South Dakota
Served as Rail Advisory Board Member for Southeast Association of Rail Shippers
Served as Rail Advisory Board Member for Pacific Northwest Association of Rail Shippers
Fast Facts
Ryan has worked on projects in North and South America.