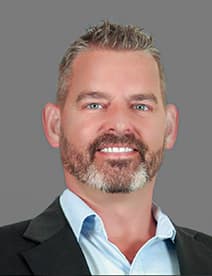 Monty's specialization in tax recovery began more than 17 years ago. Combined consulting and industry experience provide him with a unique perspective on the ideal approaches and software for sales tax compliance and audit defense/refund claim strategies. A deep understanding of what it's like to manage day-to-day operations and special projects in an indirect tax function also contributes to his success. Monty's experience has encompassed midstream oil and gas, biotech, medical device manufacturing, IT, and cloud service industries.
Areas of Expertise
Sales and Use Tax
Canadian GST/HST/QST/PST
Motor Fuels Excise Tax
Property Tax
Education and Certifications
Bachelor of Business Administration, Accounting, Texas Tech University
Certified Member of the Institute (CMI), Sales Tax
Institute for Professionals in Taxation
Fast Facts
Monty has managed 35+ refund/audit defense projects concurrently.
He has worked on projects in Canada and Puerto Rico.