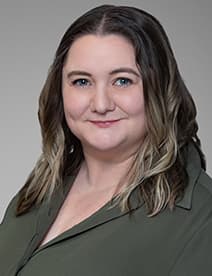 Kendal is passionate about research and data analysis. She's a detail-oriented, analytical problem solver who has worked in many aspects of the corporate world. Her experience carrying out audits of internal systems, finance/payroll, and onboarding contractors makes Kendal a strong asset to Revenew's clients. 
Areas of Expertise
Education and Certifications
The University of Tennessee, Chattanooga
Fast Facts
Kendal initiated a data analysis project focused on hiring/business trends for the oil and gas industry. Her work was used internationally as a template.
She has worked on projects in Canada, England, and Kazakhstan.